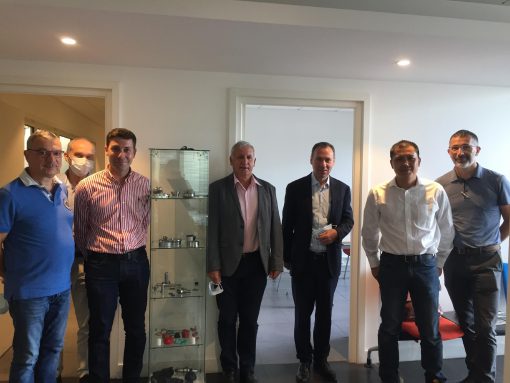 August 2020
We recently had the pleasure of the visit of the Mayor of Châteaubriant, Mr. Alain Hunault, President of the community of cities accompanied by the mayor of Derval, Mr. Dominique David and the director of the territory development pole for economy employment and training, Mr. Romain Priou.
We were able to discuss the establishment of a new training center with associated services, which will help us to increase our human skills.
We also talked about the infrastructure that the community of cities is committed to put in place to support our growth.
We warmly thank them for this visit and for the interest they have shown in our company.
#Châteaubriant #rubber #injection molding #cold runner blocks