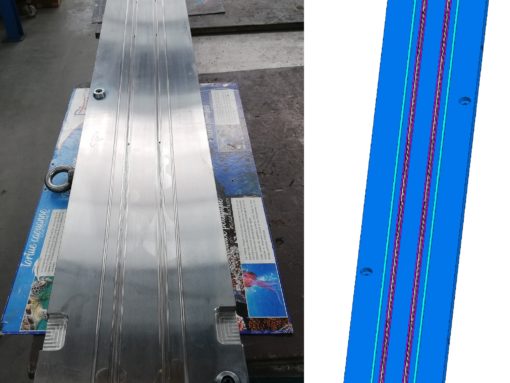 July 2021
The Hutchinson site in Roubaix, which designs and manufactures high added value technical rubber parts, will supply many parts for this new platform.
The Roubaix plant, which is celebrating its 150th anniversary this year, has long been involved in the rail market. Hutchinson invited Dixence to "come on board" by entrusting him with the realization of a tooling for an interior trim seal with a dimension of 2200 x 250mm. Dixence will deliver this extraordinary work to the Hutchinson Roubaix "station" in July 2021.
We wanted to thank them for this wonderful trip, for this wonderful project.